Summer Camp Registration Going on NOW
SIGN
UP NOW FOR SUMMER CLASSES.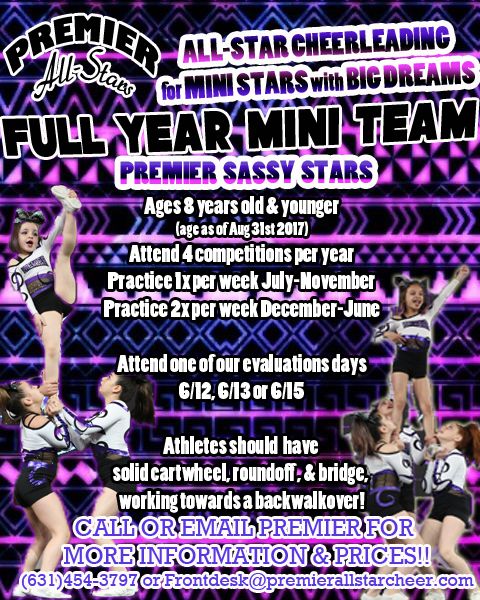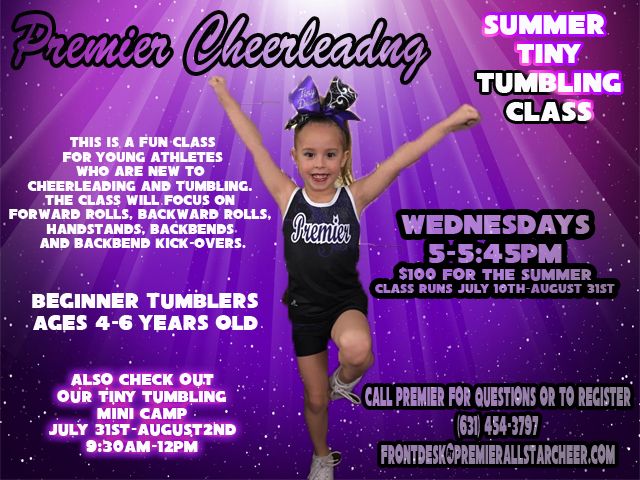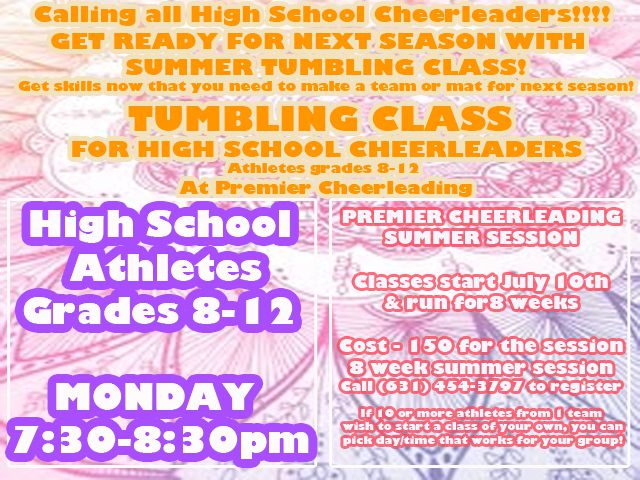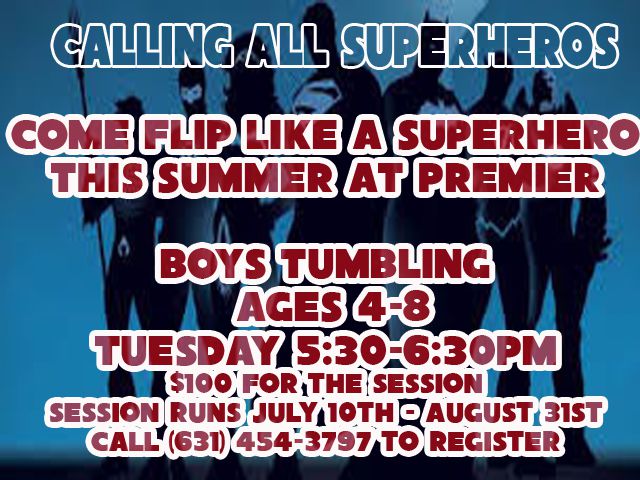 Premier offers classes for all ages and ability levels. Beginner backhandspring classes through advanced tumbling classes. As well as open gyms, stunt classes and strength & fliexibility for flyers. We also offer private and semi-private lessons. Call for more information and prices.
High school and youth league teams
Year after year we create winning cheerleading routines for our own Premier All-star teams, as well as, High Schools across the Island. If your cheer team is looking for choreography, squad instruction, a tumbling class, or help with competition routines Premier can do the job. Premier can customize camps, clinics, or even weekly classes to your squads needs. We can help with tumbling, stunts, cheer music or full routine choreography.